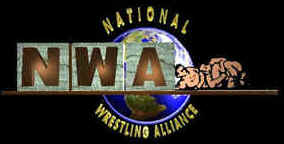 THIS FOOTAGE IS SO RARE,
EVEN THE LATE 6 TIME NWA WORLD CHAMPION
LOU THESZ
CONTACTED ME FOR A COPY!
CASSIC NWA vol. ZERO (GOOD-FAIR Q) 2HRS 20MIN
ABSOLUTELY UNBELIEVABLY RARE 80 YEAR OLD FOOTAGE!
Why Volume Zero you asked?  Simply put, because this is some of the oldest wrestling footage KNOWN TO MAN!
The first match takes place in 1920!  The second (with commentary no less) takes place in 1932!  
The remainder of  The tape contains NWA title matches with Lou Thesz takes during the late 1940s and early 1950s.  
Everything is in Black and White, but surprisingly good quality considering the age of these matches.  
1. JOE STETCHER v EARL CADDOCK, from MSG, January 30, 1920- not a misprint, that's 1920. Stetcher wins the 
   World title. It's about 22 minutes (of a match that lasted 2 ½ hrs!) of grainy old film. Unbeleivable that this would 
   even exist!
2. ED "STRANGLER" LEWIS v DICK SHIKAT (Long Island City, NY, June 9, 1932. Lewis wins the World title.)
3. LOU THESZ v TOM RICE (Chicago, 1948. Thesz defends the NWA title.)
4. LOU THESZ v DON LEO JONATHAN from Chicago, February 26, 1955. Thesz defends the NWA title.
5. LOU THESZ v GENE KINISKI, 8mm film from 1967. Kiniski defends the NWA title.
6. LOU THESZ v ROCKY SILVERSTEIN (not sure on that name) from 1951.
7. LOU THESZ v HANS SCHMIDT from 1955.
Note: This site is for informational purposes only. This is where I keep the listings of the tapes in my collection. None of the videos listed on this site are for sale or trade.